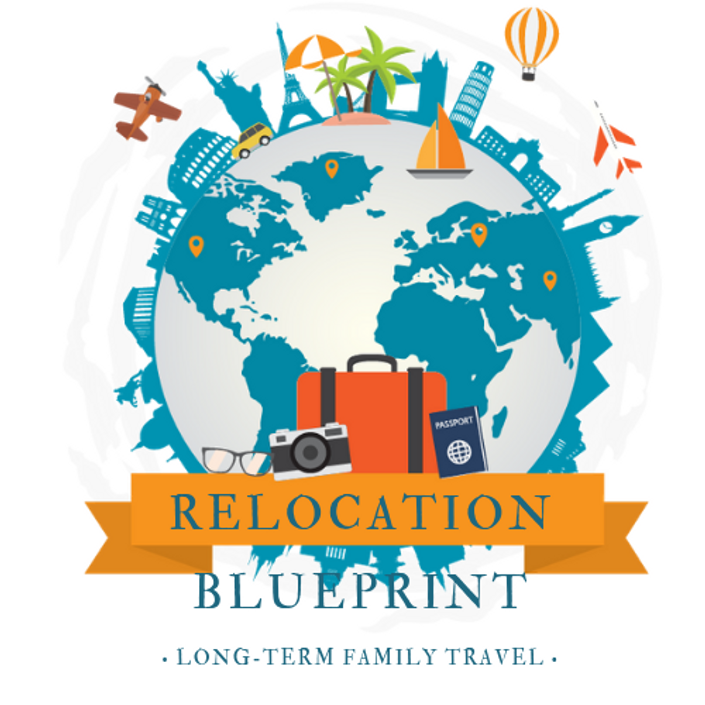 Native Borne Relocation Blueprint (Pre-Sale Launch)
Sign Up For Relocation Blueprint (Pre-Sale Launch) Long-Term Family Travel Course - with John & Safiyyah
Relocation Blueprint - Long-term family travel Course - with John & Safiyyah
Are you frustrated by the fact how some people make traveling the world look so easy and effortless ---- while appearing to be on one endless vacation?
One day they're in Nigeria, and a few months later, they're in the U.K or New Zealand.
How the heck is that possible? Wouldn't you have to be some millionaire to pull that off, especially when traveling with a large family? These people must have gotten an enormous settlement, won the lottery or run a business empire, right?
Not really. You don't need to have won the lottery or be a trust fund baby to travel the world.
I know this because my family of seven have been traveling internationally for about four years. During the course of our travels, we have had very stressful financial hiccups, questioning our purpose for traveling, and not sure if we were doing what was best for our family. We had to do some real soul-searching to figure out how we could live a life of travel with five children. It took awhile for the light bulb to turn on, but once it did, there was no turning back. Now, we are able to experience living in some of the most beautiful places on the planet, eating amazing and culturally diverse foods, seeing some of the most breathtaking scenes nature has to offer, meeting interesting people and making long-lasting friendships — all at affordable prices and arguably cheaper than the cost of remaining in your hometown.
Relocation Blueprint: The Long-term Travel Course is our travel strategies compiled into easily digestible lesson plans. Our desire has always been to travel the world with our five children, and we will show you how you can do it with your family too.

You can get the Early-Bird discount price of this course, as part of your one-time purchase. Your copy of this course will pay for itself multiple times over - with travel tips geared towards every walk of life.
You can look forward to interviews, guest speakers, our private Facebook group, and much more. And rest assured we will continuously update and add more goodies as time goes on; so get in while the price is super low.


Sign up today for our Pre-launch Special and here's what you'll get:
Discount Pricing ($39) before the official launch of the course on July 10th, 2019. After this time the price will increase.

Free 15-minute personal consultation (after completion of course) for the 1st 50 SignUps!
WHAT'S IN THIS COURSE FOR YOU?
We will give you the real deal perspective on Full-Time travel. NO FLUFF and NO BULL!

We will remove any myths surrounding full-time travel

You'll see why you don't need to be rich or retired to travel the world.

We will show you how you can spend more time enjoying life and less time being overworked and over-stressed.
More specifically we'll share:
- How To Live Better on Less
- Frequently Asked Questions About Long Term Family Travel
- Getting Your Priorities In Order Prior To Travel
- The Fundamentals of Living abroad
- How To Fly For Cheap
- What To Do About the Yellow Fever Vaccinations
- Finding the Perfect Accommodations
- Understanding Visa Basics
- Safety Concerns
- The Realities of Traveling Full-Time (Stuff You May Not Want To Hear)
- Doing A Test Run
- The Digital Nomad Movement
- Minimalism & Travel
- Budgeting & Finances
- Starting Your Own Business
- Resource List and Business Ideas
- A Tour Around the World – Which Destination is Best For You?
- Making Friends, Not Enemies
- Thinking and Talking About Your "Why" for Travel
- Researching the Options: Medical and Insurance
- The Emotional Strain of Dealing With People Who Don't Support Your Dreams
- Pets
- Visualize Your Daily Life Abroad
- Executing the Details
- Real World Examples of Long-Term Traveling Families
- Travel and Self-improvement
- Bonus: Top Rated Sources On Additional Ways to Earn Money As You Travel
Relocation Blueprint Lesson Plans
Introduction: How to Travel the World For Less Than You Pay to Stay at Home. You can get a sneak peek into the introduction absolutely FREE here. Check it out and see if we're a good fit.
Lesson 1: Priorities
We ask some tough questions to find out if long term travel is what you really want to do. Before traveling, there are a few things you need to consider first. Traveling the world comes with tough sacrifices. It has a cost just like anything else in life. You have to be willing to step outside of your comfort zone, including letting go of a few luxuries and adjusting your beliefs about the world.
Lesson 2: No Fluff Travel
Start focusing on what really matters. Cut through all the fluff and get to the nitty-gritty. This lesson covers precisely what you need for successful long-term travel. Cell phone plans, what you should pack, how much you should pack. residency, visas, insurance coverage, vaccinations, and much more. When things go wrong. Don't let the fear of the unknown stop you from getting on that plane. We show you how to take the proper travel precautions when traveling so you can avoid getting robbed or taken advantage of, and let you know what to do if it happens anyway. Because, sometimes sh*t happens, regardless of where you live.
Lesson 3: Tips Cheap and Free Airfare
The information in this lesson alone is well worth the price of the course. There are many ways to 'cheat the system' and find cheap airfare rates. This lesson includes obscure routes, hidden discounts, and the importance of hub airports. This information by itself will save you hundreds if not thousands throughout your travel journey.
Lesson 4: Accommodations
More than anything else, the accommodation you choose will impact your travel experience the most. Whether you stay in a quaint hostel, a modern apartment, an upscale hotel, or comfy house; your experience in each country is going to differ dramatically. Relocation Blueprint will show you how to find the best home that fits your lifestyle and budget perfectly.
Lesson 5: Your Relocation Blueprint
If you don't know what's possible for you, all your dreams of travel are likely to remain just that: dreams.
There's so much to do and see that most people deciding to travel don't realize the options right in front of them, or are overwhelmed by it. This course will help you determine which countries you can afford, for how long, and what quality of life you can expect there. Don't set limits, discover them.
Lesson 6: Tour Around The World
Here we will look at the highs and lows of various regions around the world to give a consensus on what you can expect when you travel to a specific destination. While we do not claim to have traveled all over this world, our research, interviews and personal experience will give a fair evaluation so you can make up your mind and do whatever is best for you and your family.
Lesson 7: How to Learn Languages Quickly
Learn a language cheaper and faster. I spent my younger years in a classroom trying to conjugate Spanish verbs but learned absolutely nothing. Then one day, while living in Ghana, I noticed John was picking up on the local language more quickly and fluently than myself. Then it clicked. The average person wastes hundreds of dollars trying to learn a new language. They spend money on software, classes, and expensive tutors. Often, the best way to learn a new language is free, and we will share some of the best methods to learn a new language fast and efficiently.
Lesson 8: Making Friends And Avoiding Enemies
No matter if you travel to the most exciting and beautiful places on the planet, the people you engage with will leave a lasting impression on your travel journey. The conversations you have and the smiles exchanged will change your life forever. Relocation Blueprint teaches you how to make long-lasting friendships anywhere in the world. We will also cover personal safety during this process, as well.
Lesson 9: Personal Growth Through Travel
You don't hear much about this when folks talk about travel. But exploring the world can be a pain in the a$$. It can make you weary, homesick, and stressed; combined with the challenge of immersing in a new culture, lack of routine, or learning a new language. We share our lessons on embracing every moment and being emotionally secure when depressing times happen. We also share how to be vulnerable enough to grow during this process, celebrate every achievement, even the small ones, and how to deal with emotional goodbyes. Every intimate and life-altering experience makes traveling more empowering, beautiful, and rewarding.


Create Your Own Relocation Blueprint with Actionable Exercises
Throughout the course, you'll be completing exercises that will turn into your very own Relocation Blueprint.
You will create your own budget, choose the proper insurance, find cheap flights, choose the most appropriate destinations, and find the best home for you and your family. You will begin creating your very own realistic plan on how you will make a living to support yourself and your family while you travel.
Everyone is unique, and there is no one-size-fits-all when it comes to travel. This course is designed to be flexible and pragmatic, so you can create an original blueprint that fits your travel goals, interests, lifestyle, and budget. These steps were put together to help you ditch the rat race and travel with your family long-term. You will create a plan that allows you to see amazing destinations and experience what the world is really like from a first-hand point of view.
Get the Relocation Blueprint Course Now!
Sign Up Below
Signing up takes only a few seconds, and you will get our Special Early-Bird Rate of $39. Grab this extremely low price and you will also get a FREE 15-minute personal consultation after completion of the course.

IMPORTANT NOTE: After you have signed up, be sure to subscribe to the Relocation Blueprint mailing list for time-sensitive information.

But wait! There's more lol
John and I lived in Ghana for over three years. Most of our followers have a desire to relocate to or connect with Africa on some level. Because of this, we decided to create a special bonus on Ghana Living. This topic will go into detail about some of our experiences living in Ghana that has not been posted on Youtube. So again, be sure to sign up so you can have access to this awesome bonus!

Your Instructor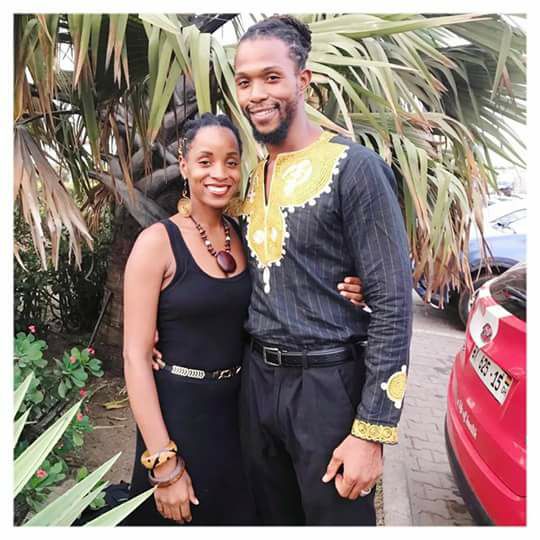 John, and Safiyyah Christian, and their 5 children are known as the Native Borne Family. This family of 7, have gone on exploits, taken some risks, and grew tremendously as a family and business. They use their platform to share their life lessons with the world and document their travel journey along the way. If your goal is to live life passionately, follow their journey on social media, and subscribe to this course. You will be amazed by all of the hidden gems and life hacks they share.
Frequently Asked Questions
When does the course start and finish?
The course starts July 10th and never ends! It is a completely self-paced online course - you decide when you start and when you finish.
How long do I have access to the course?
How does lifetime access sound? After enrolling, you have unlimited access to this course for as long as you like - across any and all devices you own.